International exchange on campus
Education and support for Japanese students and for international students are closely related. Japanese students provide support for international students to enable them to take part in normal campus life with their Japanese peers and dedicate themselves to their studies. J-support provides Japanese language support, and ICO coordinates international exchange.
Japanese Language Learning Support Volunteers (J-support)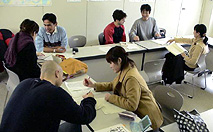 Japanese volunteers, J-support, provide support in Japanese language classes for international students. Every year, over 100 students register. J-support aims to create opportunities for intercultural exchanges between international students and Japanese, and to extend support for Ehime University's international students both within and outside the university. Besides language and general assistance, J-support also provides logistical support for events organized by the Institute for International Relations.
Recruiting information from Japanese Language Volunteers J-support(for japanease)
International Exchange Coordinators (ICO)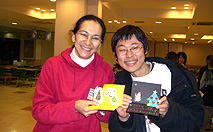 International Exchange Coordinators is one of the Student Campus Volunteer organizations at Ehime University. It is a group of student volunteers who want to meet and befriend international students. The group organizes opportunities for interaction between international and Japanese students.
International COoperate COordinator(ICO)
Regional international exchange
Besides study, engagement with the community is important for enjoying student life. The Institute for International Relations arranges school visits where international students talk about their language and culture at local elementary and junior high schools, and home stays for international students through the Matsuyama International Center.
To support international students, a local volunteer organization works with the university to collect used furniture and everyday goods at the storehouse "Shirikiriya" to give to international students.
Speech contest for international students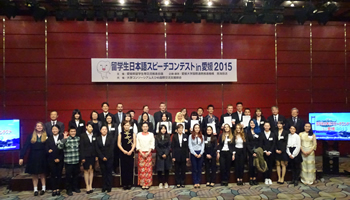 Every year, the Institute for International Relations plans and organizes this contest sponsored by the Ehime Prefecture Committee for the Promotion of International Student Exchange. International students studying at universities and technical colleges in the prefecture present the results of their studies as an opportunity for local people to gain a better understanding of the international students here. This contest is broadcast live at the start of every by Nankai Broadcasting radio.