Office of Self-Evaluation
Greetings from the Director
 The Self-Evaluation Office is responsible for promoting self-assessment and evaluation to ensure that Ehime University's education, research, social contribution, and other activities are performed to the best of its ability. The fourth mid-term goal period (six years) of national universities began in FY2022, and in the fourth period, the university itself will be responsible for increasing the transparency and objectivity of its self-assessment and evaluation more than ever before. The following is a brief summary of the current situation.
 As the driving force behind the university-wide self-assessment and internal quality assurance, all members of the office will work together to fulfill their duties in order to contribute to the improvement of the quality of education and research at Ehime University. We look forward to your continued cooperation and support.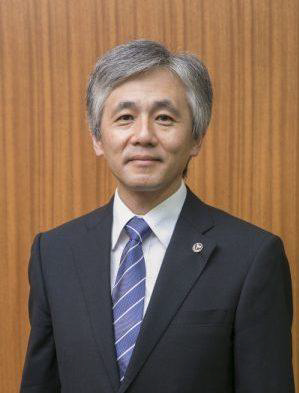 List of Room Staff
Notice
The results of the evaluation of the performance in FY2020 have been released. (2022.1.12)
List of main evaluations related to Ehime University
Evaluation organization (evaluation details)
Objective.
Year of evaluation
internal
evaluation
Self-assessment of business performance
Ehime University
(Evaluation of the status of achievement of mid-term goals and plans)
Improvement and enhancement of university management
annually
Internal Quality Assurance of Education
self-assessment
Ehime University
(Overall evaluation of the university for education)
Improvement and enhancement of the university's education and research standards
annually
external
evaluation
National University Corporation Evaluation

National University Corporation Evaluation Committee (Evaluation of the status of achievement of mid-term goals and mid-term plans)

Improvement and advancement of university management (Reflected in the calculation of the subsidy for operation)

Every 6 years

University Institutional Certification

Evaluation organization accredited by the Minister of Education, Culture, Sports, Science and Technology (comprehensive evaluation of education and research, organizational management, facilities and equipment, etc.)

Improvement and advancement of the university's education and research standards

Every 7 years or less
 The latest information on various types of evaluations is available on the Ehime University website under "Information on Work Planning and Evaluation". Details can be found at
Self-inspection and evaluation system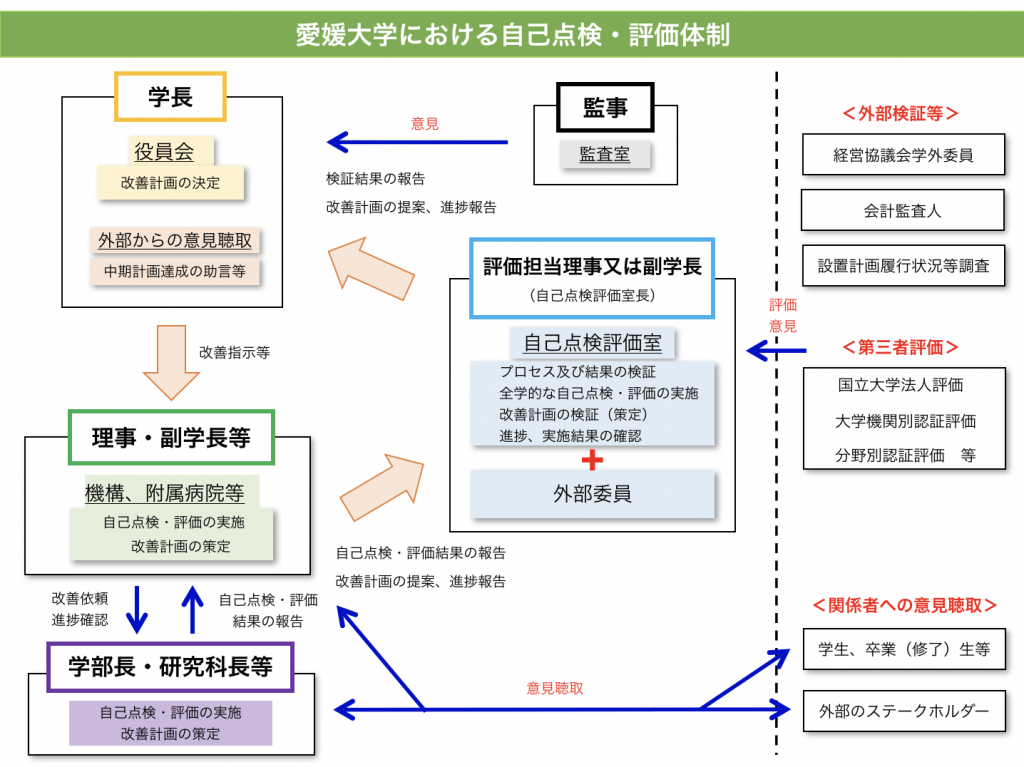 Regulations, etc.
For past self-assessment initiatives of Ehime University, please click here. (On-campus only)
/Document Sharing/010 General Affairs Department/020 Evaluation and IR Section/0200 Self-Evaluation Office/0250 Historical Data Collection/