*Depending on the status of the new coronavirus infection.
   Reservations may be suspended or cancelled.
Facility Overview
 This facility is for meetings, accommodations, and other welfare activities for the University's employees and alumni.
The following persons may use the room: executives, employees, part-time lecturers, alumni, visitors on official business at the University, students from universities (including colleges of technology) with which the University has exchange agreements, and other persons deemed appropriate by the administrator.
Location
10-13 Dogohimata, Matsuyama, 790-8577, Japan
phone
089-922-0244 (ext. 9143)
usage time

Meeting rooms: 9:00 to 21:00
Overnight rooms: from 4:00 p.m. to 10:00 a.m. the next day
  *Please check in by 8:00 p.m.
Overview of each room
floor

guest cabin (on a boat)
number of customers (e.g. restaurant patrons, customers at a particular restaurant)
1st floor
lobby
Accommodation room (single)
Accommodation room (twin)
Japanese-style room (8 tatami mats)
Japanese-style room (10 tatami mats)
general reference room
1
2
1
1
1
1
2nd floor
Accommodation room (single)
Accommodation room (twin)
large conference room
small conference room
7
2
1
1
Smoking is prohibited in all areas of the building.
ground plan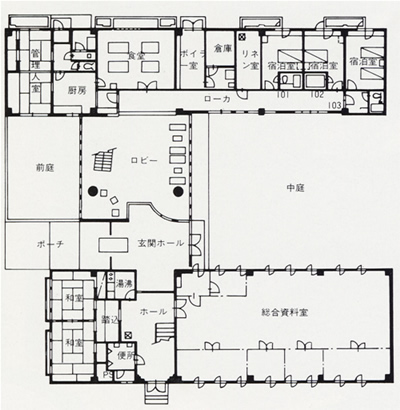 Exterior / Lobby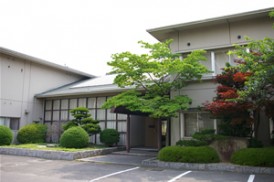 Accommodation room (single/twin)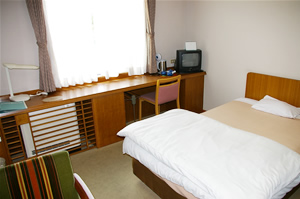 Each room has a toilet and a unit bath.
conference room
Japanese-style room 8 tatami mats (1F)
When the partition with the adjacent 10-mat Japanese-style room is removed, the room can be used as an 18-mat Japanese-style room.
お問い合わせは、お気軽に下記までお寄せください。
Address:

General Affairs and Inspection Team, Financial Planning Division, Finance Department, 10-13 Dogohimata, Matsuyama 790-8577, Japan
Tel:

089-927-9053 ( ext. 9085)
If you have any questions about its use, please contact the above.