Organization for Promotion of Social Collaboration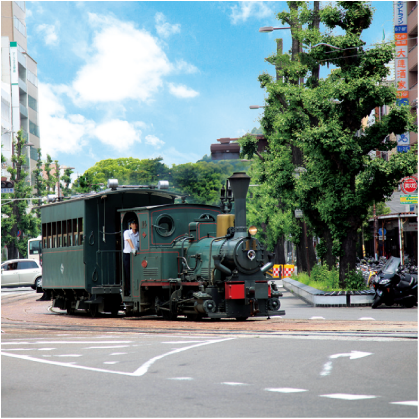 The centers of the Organization for the Promotion of Social Collaboration, as a university rooted in the community, strive to develop human resources who will be useful to the community and who will lead the development of the community, and through this organization, they also strive to develop the results of Ehime University's knowledge in all areas, including policy, administration, culture, history, town development, education, and medicine, as well as revitalizing local industries. We are engaged in a variety of activities that give back to society and contribute to the development of local communities.
Industry-University Collaboration Promotion Center
I want to be a bridge between the local community and Ehime University.
Intellectual Property Center
Giving Shape to the Creation of Knowledge
Support Center for Regional Professional Human Resource Development and Recurrent Education
Contribution to the community through local professional human resource development and recurrent education
Disaster Prevention Information Research Center
Integration of Natural Science and Disaster Prevention Technology
Nanyo Fisheries Research Center
Contributing to the local and Japanese fishing industry
Plant Factory Research Center
Base for regional agricultural promotion
Paper Industry Innovation Center
Responding to the needs of the paper industry
Community Collaboration Center Saijo
Taking on the Challenge of "Regional Creation" with Local Stakeholders
Community Collaboration Center Nanyo
Public-private-academic collaboration to revitalize the Nanyo region!
Regional Collaboration Center Chuyo
Developing "Community Collaboration" as a hybrid collaborative activity center with the main campus
Regional Co-Creation Research Center
Researching and practicing regional development through a fusion of the humanities and sciences
Shikoku Pilgrimage and World Pilgrimage Research Center
From Shikoku to the World
Center for the Study of Haiku and Calligraphy Culture
For the promotion of local haiku and calligraphy culture
Social Collaboration Planning Office
Promote and strengthen social cooperation