We are making every effort to establish educational courses that meet the diverse needs of international students and to provide a comfortable environment in which they can concentrate on their studies.
 Support is also provided in languages other than Japanese, with counseling provided in English, information provided in English and Chinese at the Comprehensive Health Center, and internal documents related to international students provided in English and Chinese.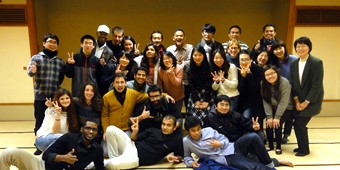 Support System for International Students
Japanese Language Education Program
 We encourage all international students to study Japanese and provide comprehensive Japanese language education. Classes offered by the International Education Support Center are offered at the Johoku and Tarumi campuses and include three courses: Regular, Survival, and Preparatory Education. Some courses are open to visiting scholars and spouses if space is available.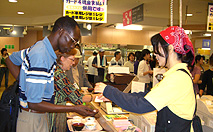 Ehime University and Company Fostering Highly Skilled Foreign Human Resources Development Program
 While the birthrate in Ehime Prefecture is declining, the number of companies expanding overseas is increasing, and with it the need for "high-level foreign human resources. In this program, Ehime University, the Ehime Prefectural Ministry of Economy and Labor, and local economic organizations, companies, and private organizations collaborate to form an "All Ehime" consortium to attract outstanding international students from around the world to Ehime Prefecture, and to provide them with consistent career education from their first year to graduation. We will provide job placement support and promote employment at companies in Ehime and other parts of Japan. In particular, this program aims to solve the problems that companies in Ehime have been facing, such as "high barriers to hiring foreigners" and "early turnover of foreign employees".
 In 2017, this "Advanced Foreign Human Resource Development Program Nurtured by Ehime Universities and Companies" was the only program in Chugoku and Shikoku to be selected by the Ministry of Education, Culture, Sports, Science and Technology for its "Foreign Student Employment Promotion Program," making it one of 12 such centers nationwide.