The degree ceremony for The United Graduate School of Agricultural Sciences, Ehime University was held at the Faculty of Agriculture on Monday, 20 March 2023. Among those present were the Presidents of Ehime University, Kagawa University, and Kochi University.
At the ceremony, doctoral degrees were conferred on 14 students, including five international students (two from Thailand, one from India, one from Myanmar, and one from Bangladesh).
After the degree certificates and commemorative medals were presented, the President of Ehime University, NISHINA Hiroshige, addressed the graduates, encouraging them with these words:
"I am sure that all of you who were awarded doctoral degrees today will work in various places and positions in the future. However, wherever you are and whatever your position, be aware that we are all global citizens and be diligent in your endeavors. I congratulate you and wish you all the best in your future development and activities."
After the ceremony, a commemorative photograph was taken of the graduating students and faculty members. Friends and family also gathered to share in the joy.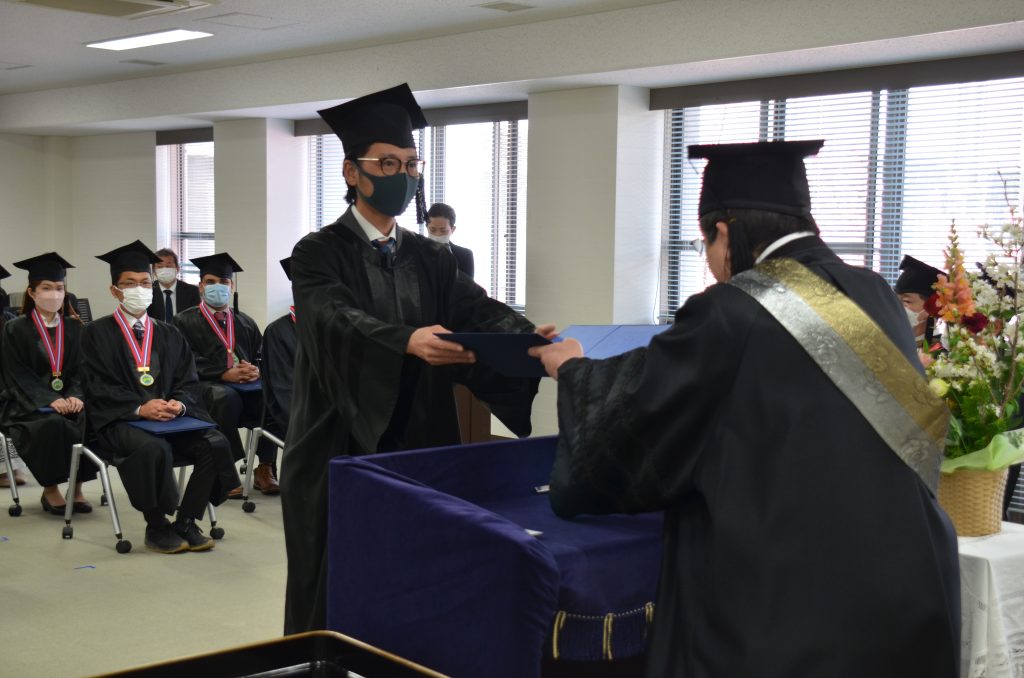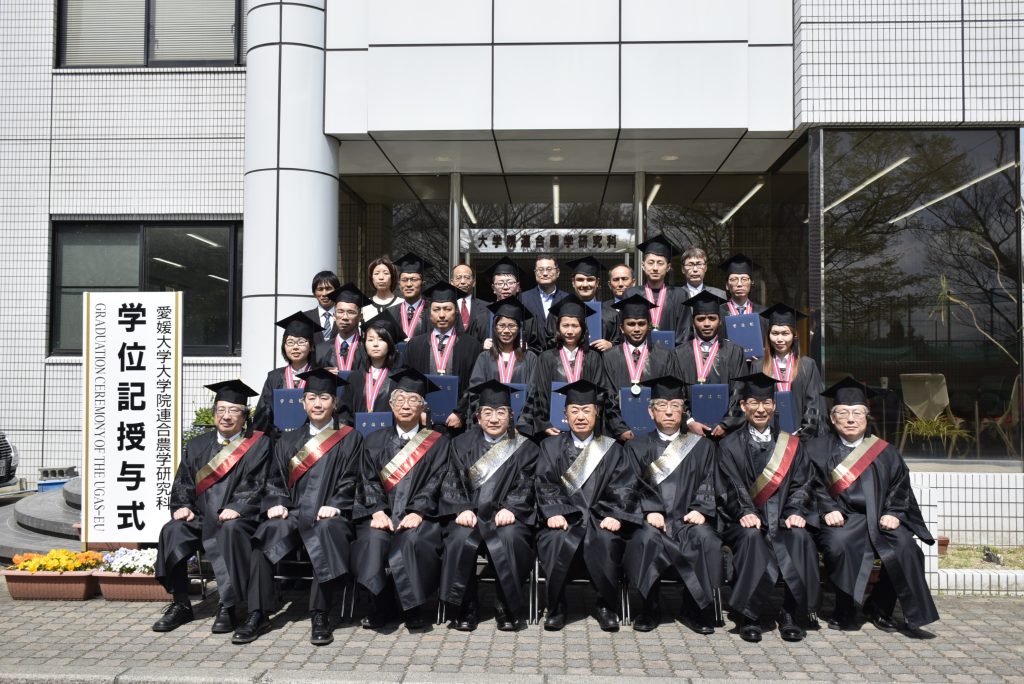 <The United Graduate School of Agricultural Sciences, Ehime University>