The Entrance Ceremony of the United Graduate School of Agricultural Sciences, Ehime University was held on Friday, April 14, 2023. In attendance were the presidents of Ehime University, Kagawa University, and Kochi University, as well as the academic supervisors and others. Seven students, including two international students (one each from South Korea and China), were admitted.
At the ceremony, President NISHINA Hiroshige of Ehime University said: "I hope you will make the most of your intellectual network, broaden your diverse connections with society, and deepen your insight as experts in your field. Agricultural science is an important academic field that supports the very foundations of human existence. There are high expectations for you to lead the way in this new era. I wish you all success and good health in the future."
KANEKO Tsubasa (Ehime University) replied on behalf of the new students: "Agricultural science is a discipline that builds the foundations of people's lives. It includes the production and use of biological resources, environmental conservation initiatives, biotechnology, and distribution reform. We are well aware of our obligation to coexist with nature and build a sustainable society, and we intend to take our future research seriously. I will never forget my desire to contribute to local communities and the development of the international community, and I aim to be a researcher who strives for excellence in my studies every day."
After the ceremony, a photo was taken with all the participants. Despite the cloudy day, the cheerful faces of the new students reflected their expectations for their future student life.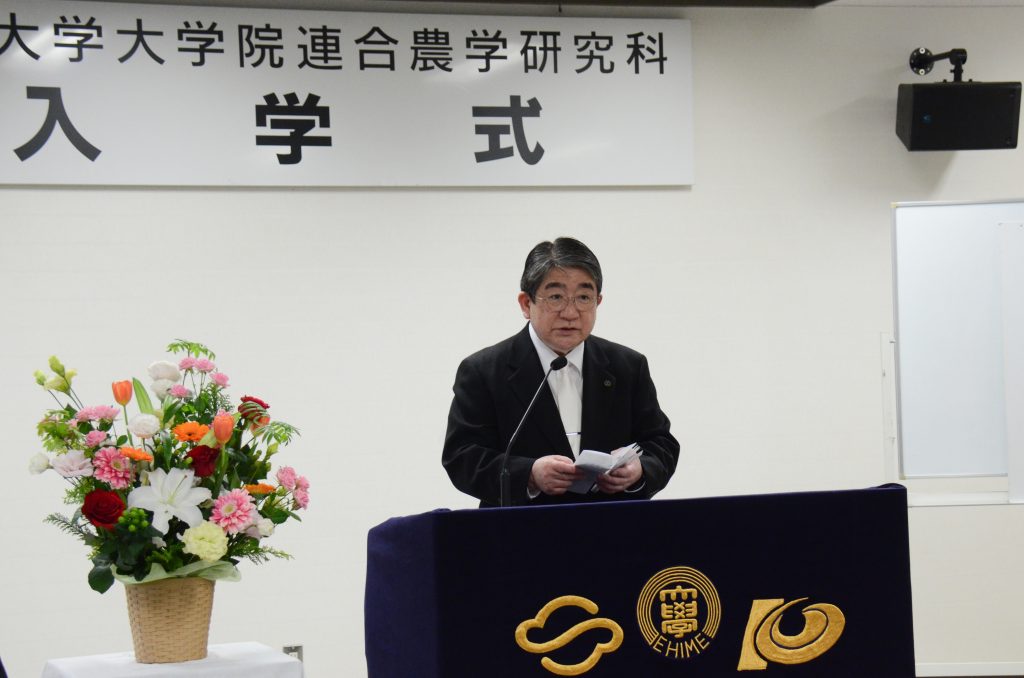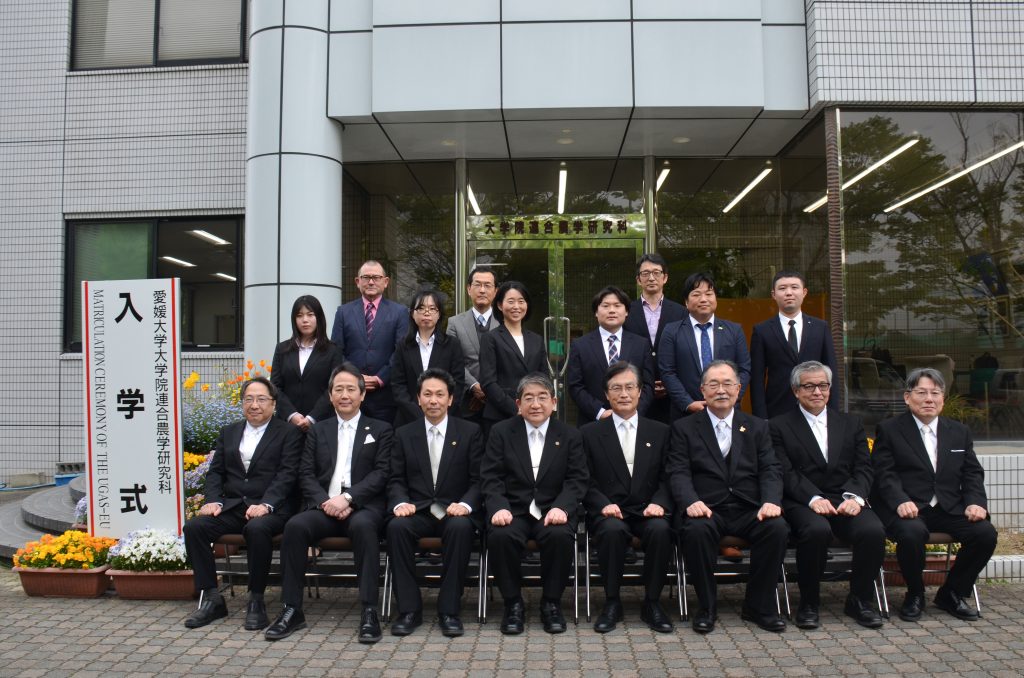 <The United Graduate School of Agricultural Sciences, Ehime University>