On Monday, April 11, 2022, the Entrance Ceremony of the United Graduate School of Agricultural Sciences of Ehime University was held in the video conference rooms of Ehime, Kagawa, and Kochi Universities. Eleven students enrolled in the UGAS doctoral course, three of whom were international students from Nepal, Uganda, and Pakistan. One of the international students was not able to travel to Japan due to Covid-19, so he participated in the ceremony online.
At the ceremony, the President of Kochi University, SAKURAI Katsutoshi, said, "Many of you may be involved in research in the natural sciences, but even today, agricultural science is a discipline that cannot develop without constantly considering its social science aspect. I would like you to bear this in mind. I have great expectations of your future activities."
On behalf of the new students, Mr. YAMAMOTO Yuto, assigned to Kagawa University, said in response, 'We should be aware that through research activities we have a responsibility to the local and international communities and that further development is desired. To fulfil our responsibility here at the United Graduate School of Agricultural Sciences to realise a sustainable society, we aim to become researchers who can contribute to local and international communities by acquiring advanced knowledge and broad perspectives, and conducting original research."
After the ceremony, a photograph was taken with the main supervisor at each venue.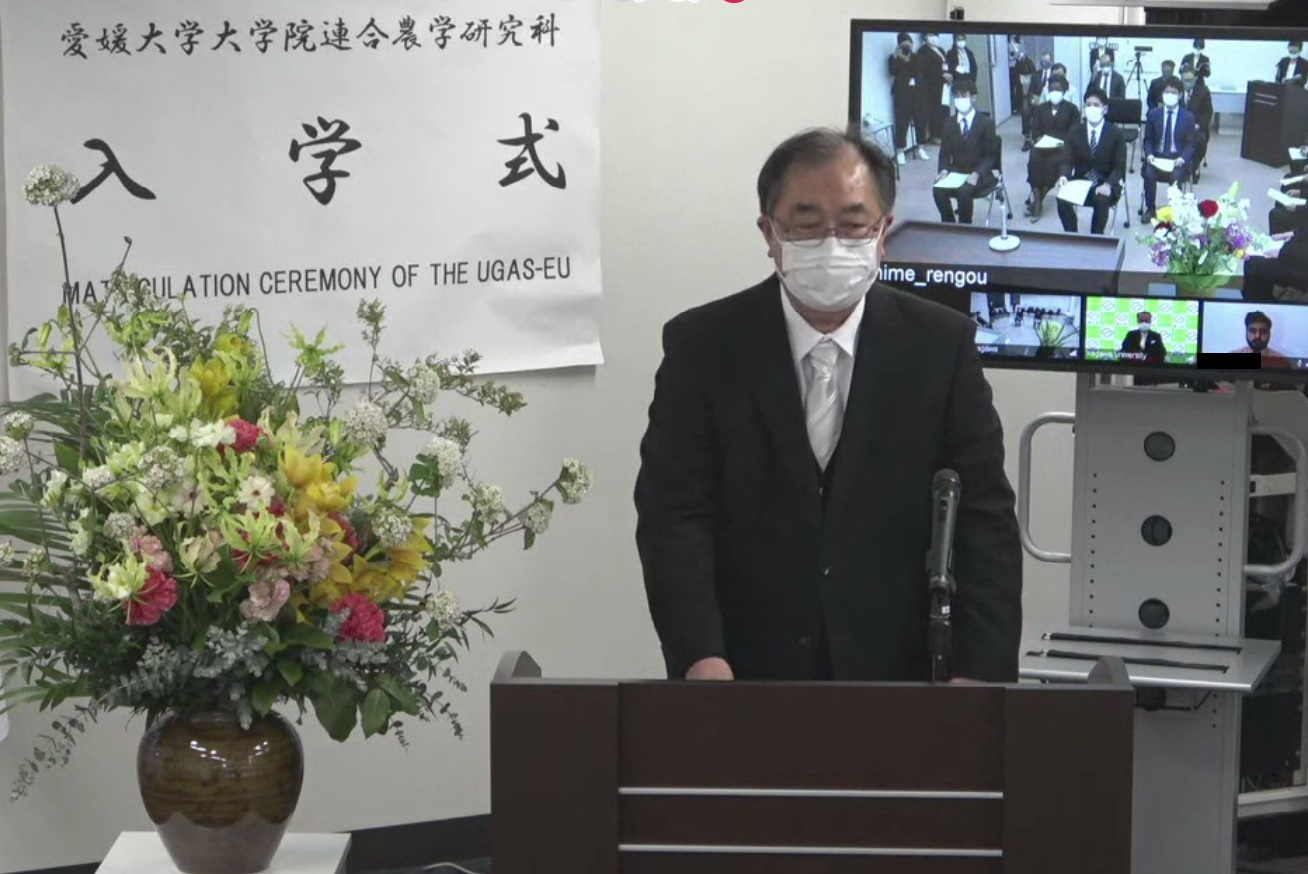 < The United Graduate School of Agricultural Sciences (UGAS) >