A delegation from Gadjah Mada University (UGM), our international partner in Indonesia, visited Ehime University on November 18(Fri.), 2022. The delegation was composed of 3 representatives;Prof. Djagal Wiseso Marseno, Dr. Adi Djoko Guritno, Head of the Department of Agro-Industrial Technology, and Dr. Agustinus Winarno, lecturer, from the Faculty of Agricultural Technology.
First, they visited the Faculty of Agriculture and met with Dean Yamauchi Satoshi of the Graduate School of Agriculture, followed by a tour of the Research Center for High-technology Greenhouse Plant Production guided by Special Aide to the President Hato Kenji, Dean Oue Hiroki of The United Graduate School of Agricultural Sciences, and Assistant Prof. Fujiuchi Naomichi.
The delegation then made a courtesy visit to President Nishina Hiroshige and met with Director Mitsunobu Kazuhiro and Associate Director Yasuhara Hideaki of the Institute for International Relations, and Director Kobayashi Osamu and Vice Director Shimagami Motoko of the Asia-Africa Center. The delegation also introduced their Fab Lab (Fabrication Laboratory) project being developed at UGM and took place a lively exchange of opinions with our university staff.
In addition to the inter-university agreement, UGM and Ehime University have concluded a SUIJI Consortium Agreement with other four Japanese and Indonesian universities (Kagawa University, Kochi University, Bogor Agricultural University, and Hasanuddin University) and also have entered into a Double Degree MOU between Ehime University Graduate School of Science and Engineering and the Faculty of Engineering at UGM. Prior to the Corona pandemic, there were annual student exchanges of about 90 students and faculty exchanges of about 20 faculty members, and even after the Corona pandemic, online exchanges have continued, and academic and student exchanges have been very active.
Ehime University expects this visit will further develop the academic and student exchange with UGM.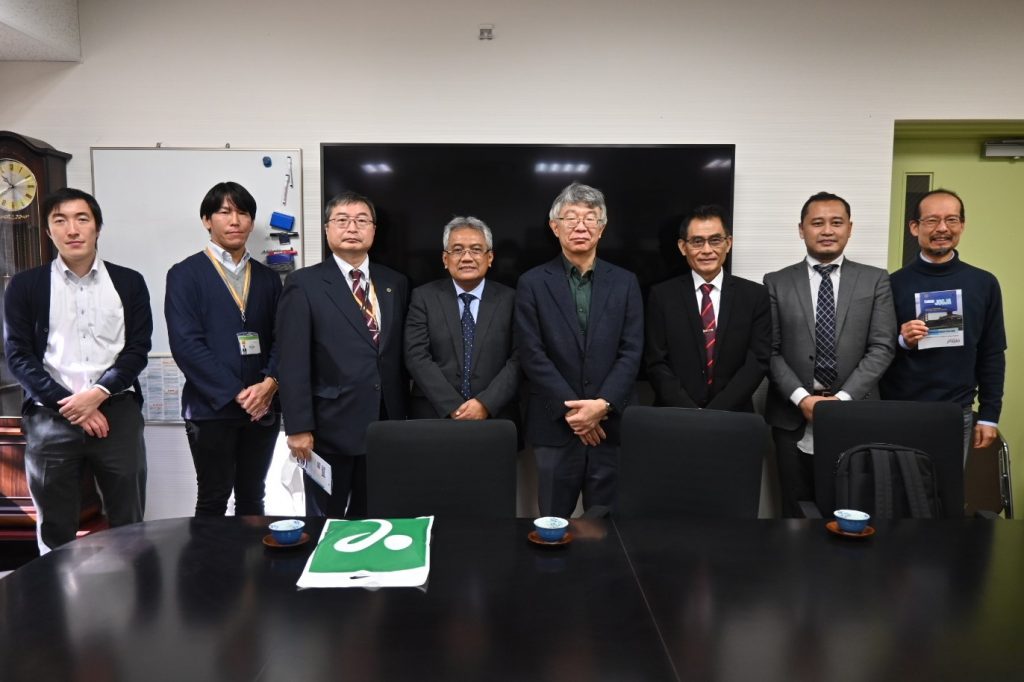 <International Relations Division>