Jia Li, UGAS student, won the "Young Investigator Excellent Abstract Award" at the 22nd IUNS-ICN International Congress of Nutrition on Tuesday 6 – Sunday 11 December.
The title of her presentation was "The Association between Rice Intake and Chronic Kidney Disease: the Toon Health Study ".
Comment from Jia Li
I am very honored to receive the Young Investigator Excellent Abstract Award. I would like to express my sincere gratitude to Prof. Maruyama, and to all the professors who gave me valuable advice.
The awarded study is a cross-sectional study on the association between rice intake and chronic kidney disease (CKD) in Japanese adults. The results of this study showed a significant association between higher rice intake and lower albuminuria in people with a drinking habit. I hope that this finding will contribute to health promotion by dietary approaches. I am encouraged by this award and will continue to make further efforts to live up to it.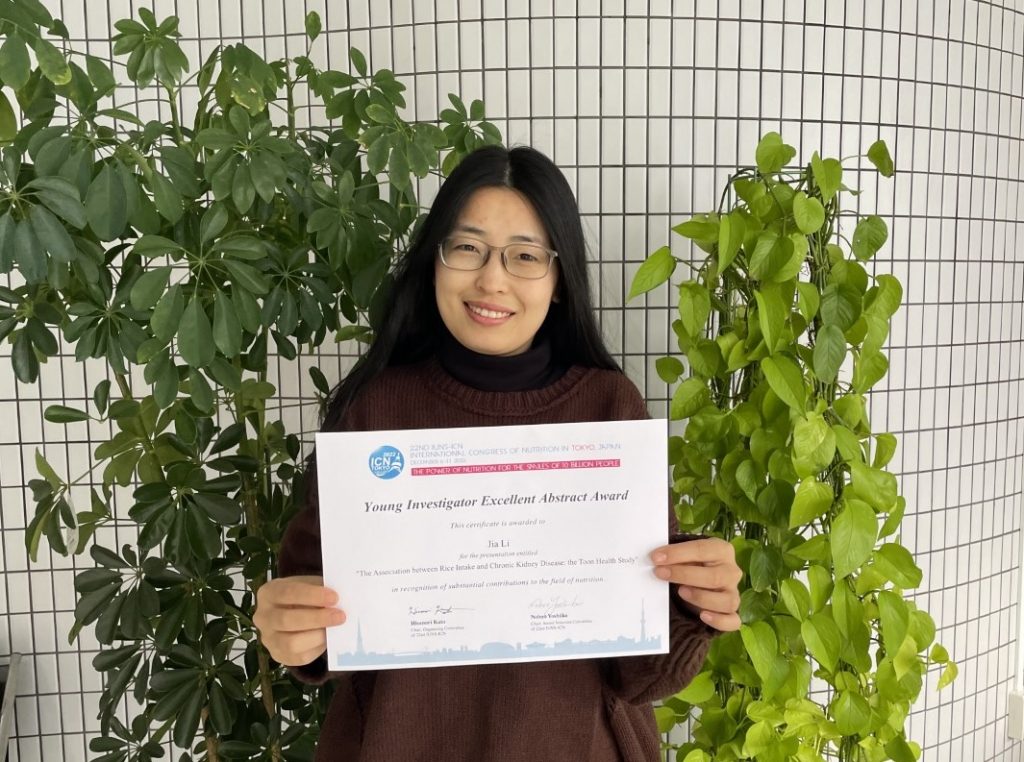 <The United Graduate School of Agricultural Sciences>