The Institute for International Relations held an online exchange program with students and staff of four foreign universities: Gorontalo State University (Indonesia), English and Foreign Languages University (Hyderabad, India), Sacramento State University and University of Washington Bothell (U.S). The program took place for 2 hours a day between December 6 and 8. With this event we hope to increase the opportunities for on campus international exchange and offer an informal manner for students at partner institution to better get to know our university.
The opening lecture was conducted by Fukahori Shuji of the Faculty of Collaborative Regional Innovation, who presented on paper and its modifications. Followed by student presentations from Sacramento and Ehime and discussions in break-out rooms.
On the second day Imaizumi Shinako of the faculty of Law and letters gave a workshop styled lecture on Onomatopoeia. Adriana Hidding introduced ways of studying Japanese Onomatopoeia, and the childrens book Moko Moko Moko by Tanikawa Shuntarō which text solely consists out of onomatopoeia. Additionally a student from Hyderabad presented on Bengali children's literature and Onomatopoeia.
The last day was filled with presentations and discussions by international students of Ehime University, about their questions on Japanese society. With the participation of local, international and students from four different foreign institution there was a wide variety in backgrounds and thinking allowing for a real global view on the issues raised in the presentations.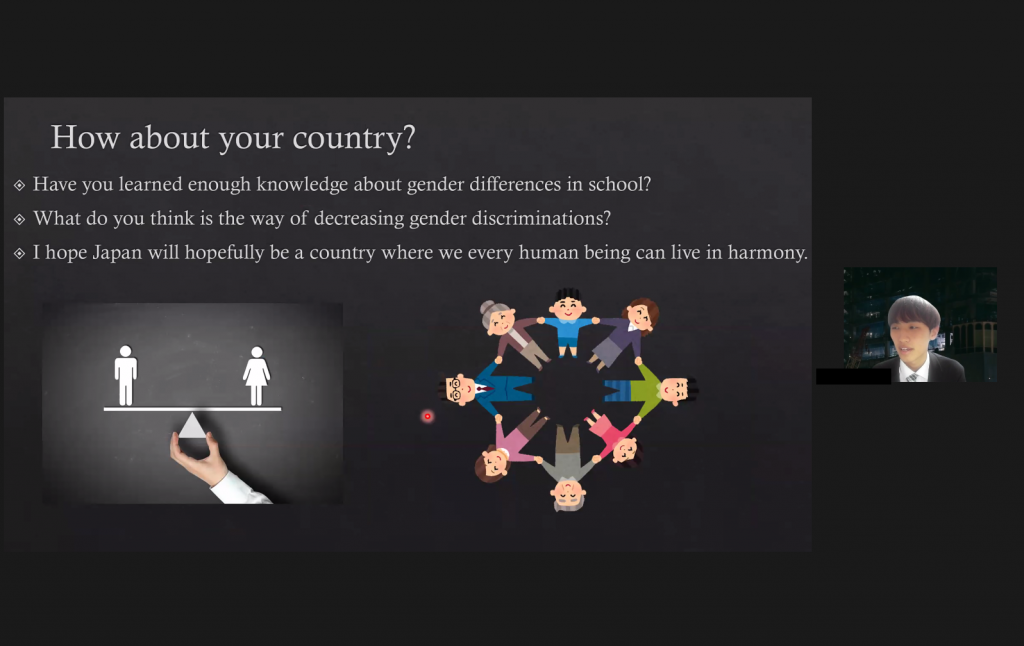 <Institute for International Relations>