The degree ceremony for The United Graduate School of Agricultural Sciences, Ehime University was held at the Faculty of Agriculture on Tuesday, 19 September 2023. Among those present were the Deans of Ehime University, Kagawa University, and Kochi University.
At the ceremony, doctoral degrees were conferred on 10 students, including eight international students (Bangladesh, Indonesia, Malaysia, Sri Lanka, and Myanmar).
After the degree certificates and commemorative medals were presented, the Dean of Ehime University, SUGAHARA Takuya, addressed the graduates, encouraging them with these words:
"I believe that all of you have studied hard and diligently to fulfil your research over the past few years. By conducting PhD study, you have enhanced your abilities and insights as a scientific researcher and attained your results. The degree you have in hand today is the proof of that. I would like to give unstinting praise for your efforts." After the ceremony, a commemorative photograph was taken of the graduating students and faculty members. Friends and family also gathered to share in the joy.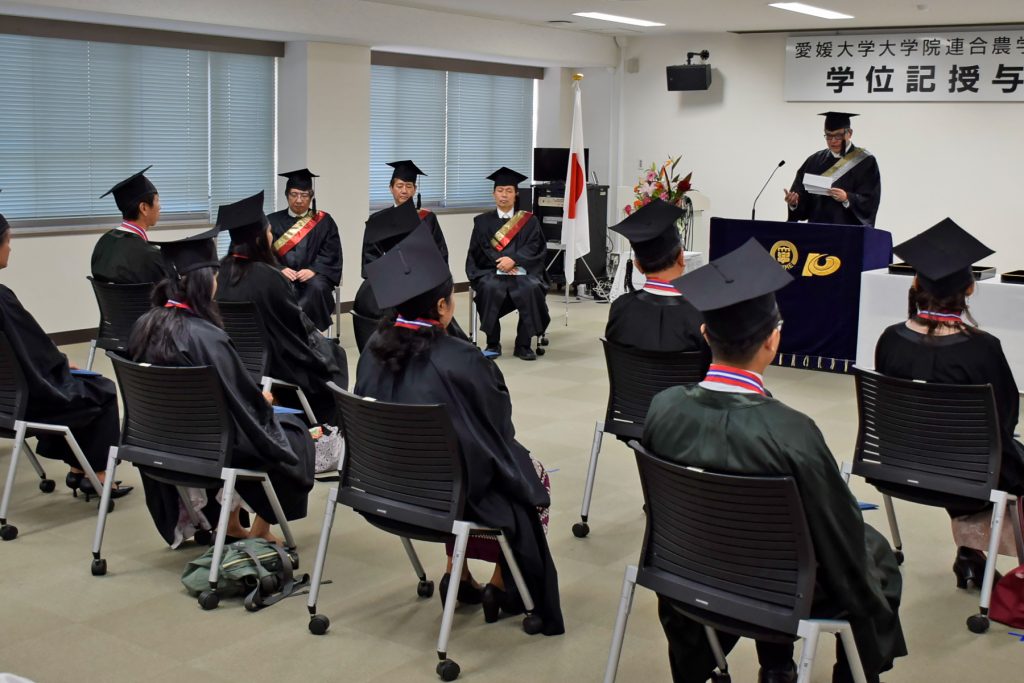 <The United Graduate School of Agricultural Sciences, Ehime University>