At the 15th Symposium on Organic π-Electron Systems held at Morinoya, Kamigo, Kanagawa Prefecture on December 16 and 17, 2022, Professor Hidemitsu Uno of the Graduate School of Science and Engineering was awarded the "2022 Organic π-Electron Systems Society Award.
The prize was awarded to Professor Uno and Professor Kenkichi Sakamoto of Shizuoka University. At the ceremony, Professor Akihiko Tsuge of Kyushu Institute of Technology, President of the Society, presented the prize to Professor Shinji Toyoda of Tokyo Institute of Technology, who received the 2021 Society Award, which had been postponed due to the Corona disaster, and Professor Emeritus Masahiko Iyoda of Tokyo Metropolitan University, who received the Merit Award.
The title of the award, "Development of Near-Infrared Dye Synthesis by π-Electron System Extension," was given to Professor Uno for his development of an organic synthesis method using pericyclic reactions, which he has been researching and developing for many years, paving the way for the development of medical dyes with high biological permeability and organic solar cell dyes using the near infrared spectrum.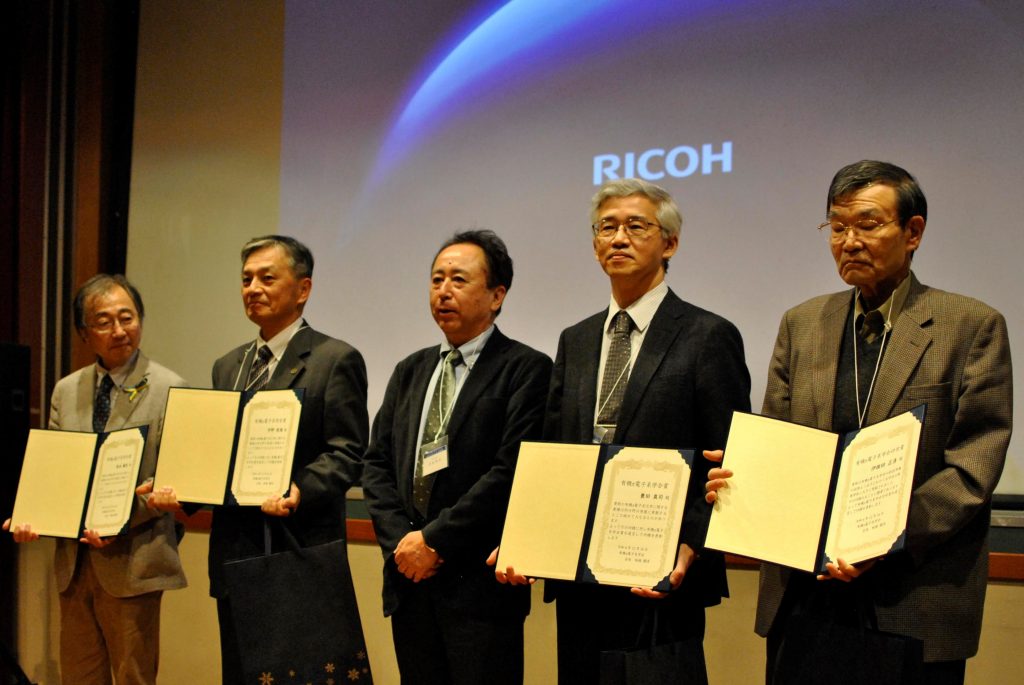 <Faculty of Science>